There are 9 kinds of Indian Classical dance forms out of that Bharatnatyam, Kathak, Kathakali, Manipuri, Odissi, Mohiniyattam and Kuchipudi is getting popularity in the entire world.
Indian Classical Dances are widely known and learned throughout the globe. In every province of India, there are different kinds of dance forms that are famous and out of these dance forms some of the dances are set in the boundaries i.e. principles and limitations of Indian Performing art text (Natya Shastra), is said to be Indian Classical Dance.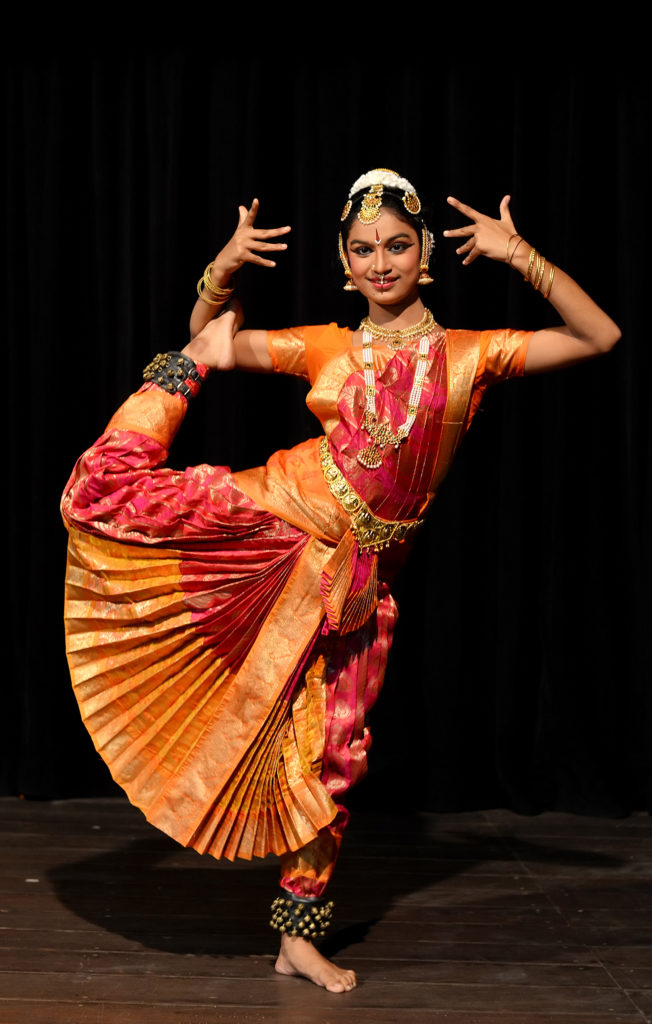 Bharatnatyam- Bharatnatyam is the oldest Indian Classical Dance from Tamil Nadu, South India. The ancient name of this Classical dance form is Dasi-Attam. Bharatnatyam was performed by the Devi Dasi which means Females performers that present this dance for worshiping God in the Temple but now this dance has been performed by both the females and males, from there onwards this classical dance popularly known as Bharatnatyam. Bharatnatyam is the dance which said to be more connected to the treatise of Natya Shastra.
According to the dancing order of the Bharatanatyam, it has been presented in the following sequence:
Alarippu
Jatiswaram
Varnam
Padams
Tillana
Shloka
Kathak- Kathak is the most famous Indian Classical Dance form originated from Uttar Pradesh. Literal meaning of Kathak is "कथा करने वाला" i.e storytelling. In ancient times storytelling plays an important role in the entertainment of people. These Kathakas communicated mythological stories through music, dance, and songs in temples. This performing art includes ancient mythology and great Indian epics, especially Lord Krishna Leela (life story).  Readmore
There are 3 Gharanas of Kathak that are widely famous:
Jaipur Gharana
Lucknow Gharana
Banaras Gharana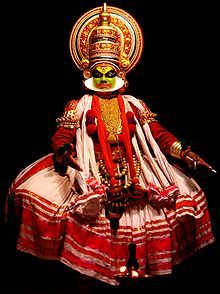 Kathakali- Kathakali is originated from the Malabar region of Kerala in South India. In ancient times Kathakali was well known as Krishanattam. Kathakali is derived from two words i.e. Katha and Kali. Katha means story and Kali means play. It is one of the most attractive Indian Classical Dance form. Kathakali is a dance drama in which the group of dancers presents their dance according to the character of the story. Even the role of the female is also performed by the males. Dancers of Kathakali put a big façade on their faces along with the attractive costume and makeup.
According to the dancing order of the Kathakali, it has been presented in the following sequence:
Todayam
Purappadu
Tiranokku
Kummi
Kathakali
Kalaasam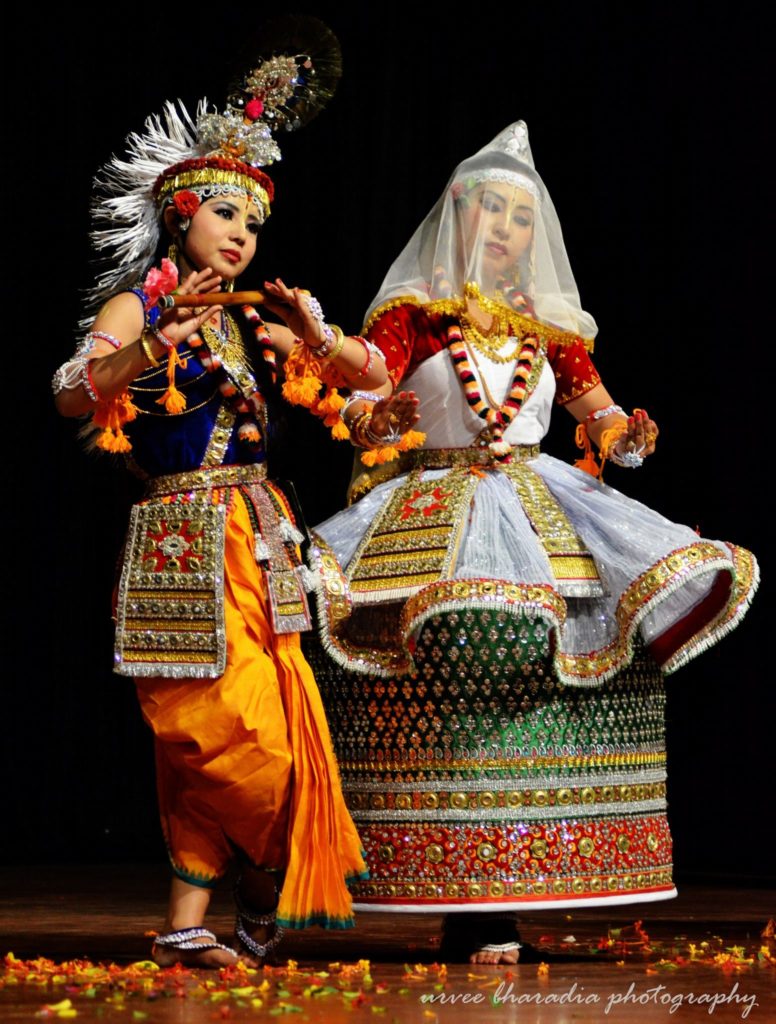 Manipuri: Manipuri Indian Classical dance belongs to Manipur, North East India. Basically in the Manipuri Classical Dance Radha-Krishna stories are presented. Unlike other dances, Manipuri dance includes soft and tender movements. Costume of Manipuri dance is more attractive and a variety of Raas has been performed i.e. Basant Raas, Maha Raas, Kunj Raas, Nitya Raas etc.
According to the dancing order of the Manipuri, it has been presented in the following sequence:
Chali
Tilana
Swarmala
Chaturang
Kiriti Stambh
Odissi: Odissi is the ancient Indian Classical Dance form that originated from Jagannath Temple of Orissa. Odissi Dance same as Bharatnatyam was performed by the Dev-Dasi in the temple of Jagannath known as Mahari and the male members known as Gotipuva. Astpadi of poet Jaidev is mainly used to perform and includes Lasya and Tandav. This dance starts from the Mangalacharana and continues with the Shloka of Jagannath.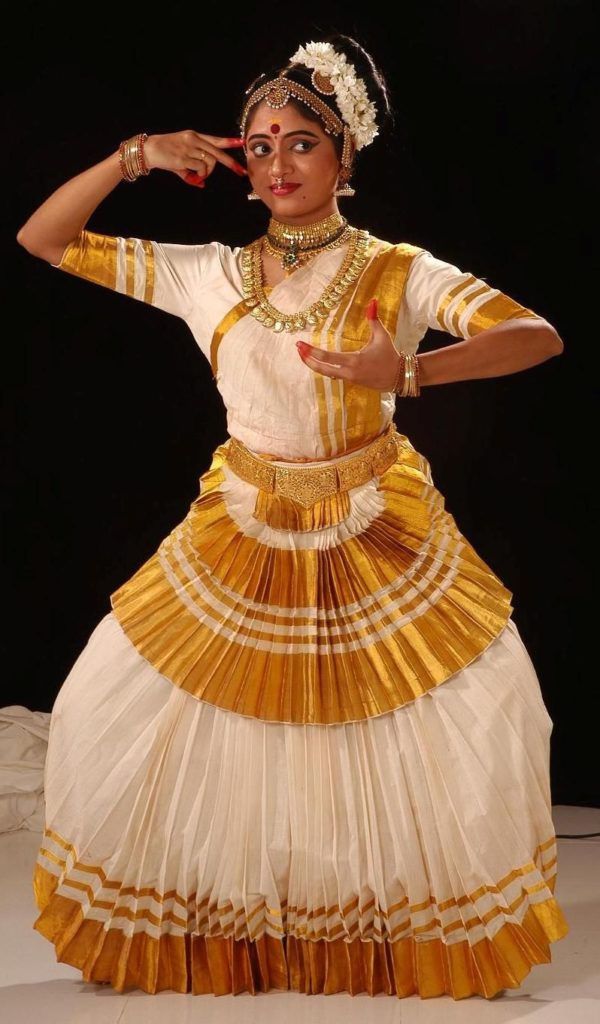 Mohiniyattam – Mohiniyattam is the Indian Classical Dance form of Kerala, South India. Mohiniyattam is the interpretation of Lord Vishnu Avtaar of Mohini according to the Hindu mythology. This dance is basically performed by the women. Mohiniyattam or Mohiniattam performance starts from the Cholketu that is praising god.
Kuchipudi- Kuchipudi Classical dance form originated from the state of Andhra Pradesh, India. It is a dance- drama and connected with the Indian performing art text Natya Shastra. All the Natan Kriya i.e. Nritta, Nritya and Natya is included in the dance performance of Kuchipudi.
According to the dancing order of the Kuchipudi, it has been presented in the following sequence:
Padams
Varnams
Shabdams
Shloka
It includes Darus, Jatis, Jatiswarams, Tirmanas and Tillanas.
FAQ'S Related To Different Forms Of Indian Classical Dance
What are the names of other forms of Indian Classical Dance?
Except from the above-stated forms of Indian Classical Dance Chau, Sattaria, also known as Indian Classical Dance.
About The Author: – Neha Khunteta
She is a Kathak Artist and has been associated with it for more than 10 years and the founder of Kathak By Neha the best Kathak dance academy in Jaipur.
Hope this blog helps you in some other way; feel free to contact us on
Email: kathakbyneha@gmail.com or +91-8619116616
Don't forget to follow us on Quora, Instagram, Facebook, and subscribe on Youtube for videos
Post Navigation